Services
Areas of specialization
Mac, iOS, Apple
20,000+ projects localized for Apple products. 100% familiar with the latest hardware, tools & formats (.xib, .nib, .strings, .xliff, and many more)
Windows, Android
8,000+ projects localized for Windows and Android. And if your product supports multiple platforms, we can leverage your localization efforts automatically.
Manuals, marketing
User manuals, html help, technical documentation... We also translate your marketing materials and packaging carefully to maximize your global sales.
Vertical markets
Productivity software, business applications, security, graphic design (3D/CAD), digital photo software, games, audio/video, home software, developer tools, automotive industry, operating systems, cases, accessories...
KEY BENEFITS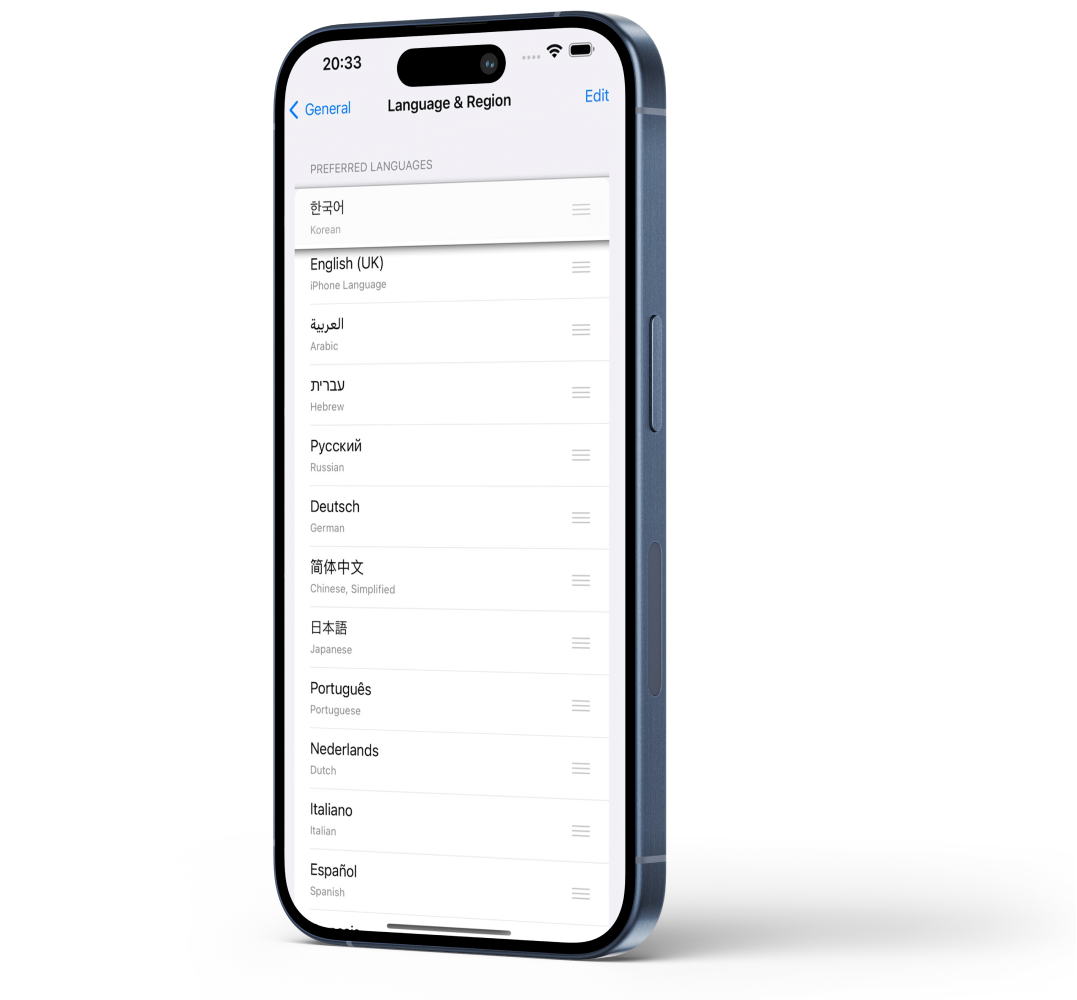 Efficiency, commitment, attention to detail.

One-stop shop: translation, on-device testing, engineering.

Senior native specialists only.

On-going support for updates & marketing.

State-of-the-art localization tools.
Who we are
LocalVersion was founded in 2003 and is managed by Toni Rovira and Eduard Simón, who had worked together since the mid-90's localizing multilingual projects for Apple. Our core team includes more than 50 localization professionals who work with us regularly, plus a pool of 150 native experts in 45 countries who collaborate on a project basis. All of them are top specialists who have translated thousands of projects for quality-oriented developers of all sizes, including some of the world's most admired companies.
Contact
If you have any questions or if you would like to receive a quick estimate for your guidance, please send us a message to info@localversion.com.
We will get back to you within 4 working hours.
New clients will get a special welcome discount on their first quotation! We also offer you volume discounts for large projects.
Professional technical translators, engineers and specialized localizers who are interested in working with us are invited to kindly send us a message to work@localversion.com.